Formulation & Development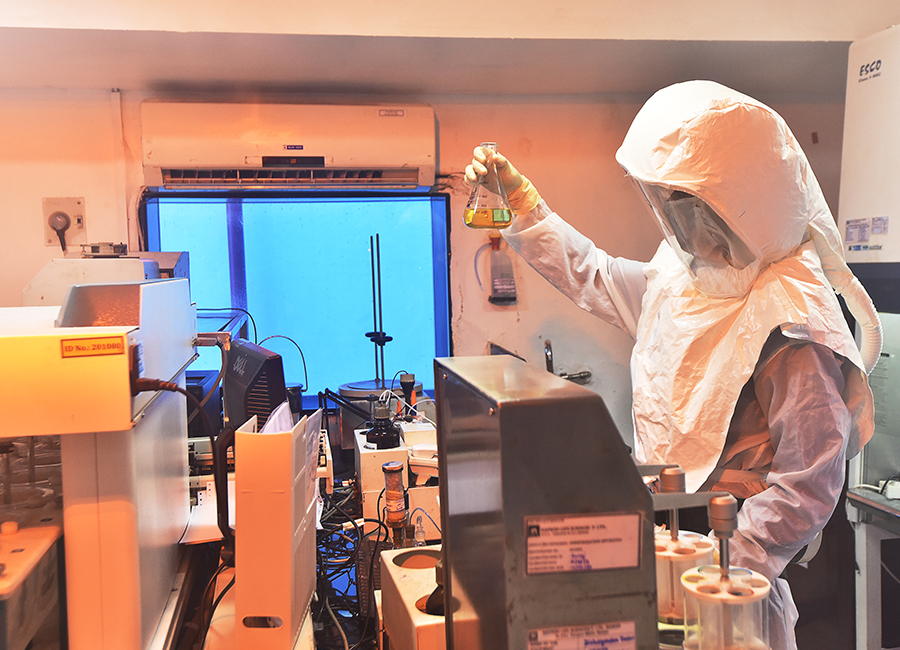 In line with our philosophy of knowledge-led growth, we have invested in a state-of-the-art F & D facility. Our research team has highly qualified scientists with doctoral experience from leading universities/institutions and is engaged in drug delivery systems, process development, analytical research and has cross functional lead.
Formulation development is a key area of product development that can determine patentability, life cycle and ultimately, the success of a pharmaceutical product. Formulation Development integrates functions and personnel into their product development cycle in many different ways, from early development lab scale to scale up to production scale technology transfer at site and off-site.
Formulation Development is a completely dedicated department for the development of a pharmaceutical product for the worldwide markets considering the patent and development strategy. Formulation Development also includes but is not limited to development of a stable and Bio-Equivalent Formulation and Transfer of the developed technology to the manufacturing site including dossier compilation and regulatory submission and addressing to any query from the regulatory agency to get the dossier approved in the coordination of cross-functional team (CFT).
Our R&D primarily focuses on
Development of injectable lyophilized technology and bioequivalent generics meeting global regulatory requirements.
Process improvement of contract manufactured molecules.
Process optimization and improvement.
Research related to the in-house production of formulations, etc.
Providing 'incremental innovation' for existing products i.e. to look for new indications, to develop innovative, therapeutically beneficial formulations to extend the product life and the market segment.
We have achieved significant success in the following thrust areas:
Our pharmaceutical products research team offer a portfolio of differentiated drugs and we have the ability to handle multiple dosage forms such as:
Solid dosage pharmaceutical products (capsules, tablets)
Injectables (sterile solutions and anticancer injectables);
Lyophilized pharmaceutical products (including lyophilized cytotoxic injectables);
Our injectable portfolio includes Oncology injectables, Anesthetics, Steroids, and on development level Emulsions, Micro-emulsion, Suspensions.
With a portfolio of more than 500 products for various markets, the development team has vertically integrated operations for greater control: patent navigation, process development, scaling-up, tech-transfer, manufacturing finished formulations, registrations and supply chain management.
Naprod's development arm has dedicated teams of highly qualified scientists working on development and registration of generic as well as branded products.